Farmer Training Program at Hope Farms
We prioritize the selection of U.S.Veterans as paid farmer trainees in programs that teach sustainable horticulture, financial literacy, farm accounting, banking, marketing and sales, planning and product controls. We give new agri-preneurs the skills and knowledge they need to establish and grow their own successful urban farming enterprises. Farmer trainees are mentored by members of the Houston business community and benefit from course work at University of Houston in a well-rounded workforce development program. We offer three training tracts.
For veterans who have not exhausted their GI benefits, apprentice USA subsidizes a fulltime, one-year, 2,000 hour paid program that suplements a minimum wage with housing and food vouchers.

For veterans who may no longer have access to benefits, the USDA provides a grant of a living wage for a one-year, 40-hour week, 2,000-hour paid program, or
A two-year part-time paid program designed for 20-hours of afternoons and weekends
ARE YOU A VETERAN? APPLY NOW FOR A HOPE FARMER TRAINING SCHOLARSHIP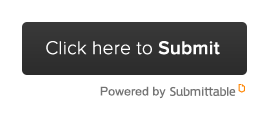 What's Next for our Trained Farmers? If they want to become farming entreprenuers, the Recipe for Success Team will help match farmers to available urban land to start their own growing businesses. And they will continue to benefit from our mentoring as well as small business incubation provided by established agricultural, commercial and academic partners. They will also automatically be members of the Hope Farms Co-op, a support program including advice and counsel, organic growing classes, access to equipment, co-op branding and distribution of products, and an on-site farmers market--all designed to brand, promote and distribute their products throughout the city.
Our Hope Farms Co-op will provide distribution for their products to premium and wholesale buyers, CSA members, farm-to-school programs and farmers markets to support our newly-minted farmers' urban agribusinesses. Eventually we envision transforming a robust portfolio of un and under-used urban property into fully-functional, small footprint farms, to support our new agri-entreprenuers.
Or, if our new farmers prefer to delay starting their own businesses, we will help match them to well-paying jobs on our farm or other area operations
Training is not limited to adults ready to jump start a new business, we have Apprentice, Novice and Intern programs for youth and young adults to give them a goodlook at what the farm business is all about. They too will have access to micro-business learning opportunities such as food production, marketing, sales and distribution.
Our farmer training program is generously supported by a grants from the USDA, UnitedHealth Foundation, ClifBar Family Foundation, New Belgian Ale and Mahindra USA.